Farmhouse's products
The farmhouse La Grancia extends for 40 hectares of vineyards and olive groves cereal.
The land is located in Val d'Orcia in an environment untouched and following crops in ways that allow you to have products such as oil and wine of excellent quality.

Besides the production of cereals, are produced on the farm: olive oil and wine of designated origin Spedaletto ORCIA 2007-2008.

The Orcia red wine is made from 2007 grapes Sangiovese and Merlot with intense ruby red color, smooth taste and aroma peristente dry.
Our wine is excellent with red meats and game, seasoned cheeses.

The Orcia red wine aged in 2008 founded a small oak barrels, full-bodied wine with a strong personality.
The extra virgin olive oil is obtained by cold pressing of olives and a variety leccino mill, the olive harvest is entirely manual and occurs during the months of November and December.

The wine and the oil we produce them, you can taste and buy directly from our farm at affordable prices.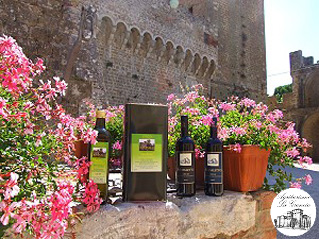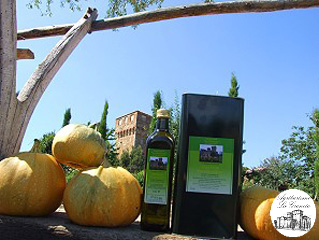 Photogallery products

Farmhouse La Grancia Castello di Spedaletto

Farmhouse La Grancia Castello di Spedaletto

Farmhouse La Grancia Castello di Spedaletto

Farmhouse La Grancia Castello di Spedaletto
Farmhouse La Grancia Castello di Spedaletto

Farmhouse La Grancia Castello di Spedaletto

Farmhouse La Grancia Castello di Spedaletto

Farmhouse La Grancia Castello di Spedaletto

Farmhouse La Grancia Castello di Spedaletto

Farmhouse La Grancia Castello di Spedaletto